EBS to accept an investment by DBJ and welcomed new company auditor
Ecobunker Shipping Co., Ltd (Head Office: Yokohama-city; President & CEO: Shu Nakamura; hereinafter, "EBS") agreed to issue new shares to Development Bank of Japan Inc. (Head Office: Chiyoda-ku, Tokyo; President & CEO: Hajime Watanabe; hereinafter, "DBJ") through a third-party allotment and welcomed new company auditor from DBJ.
DBJ supports maritime shipping industry in its efforts to deal with stronger environmental regulations by publishing the report "The Marine Fuel Market and Regulation of the Marine Environment: Current Status and Future Outlook (Dec 2018)".
EBS strengthen stability and development over the mid-to-long term by DBJ investment and accelerate promotion of Environmentally friendly LNG vessel to contribute strengthening the international competitiveness of Tokyo-Bay, considering GHG reduction target by IMO.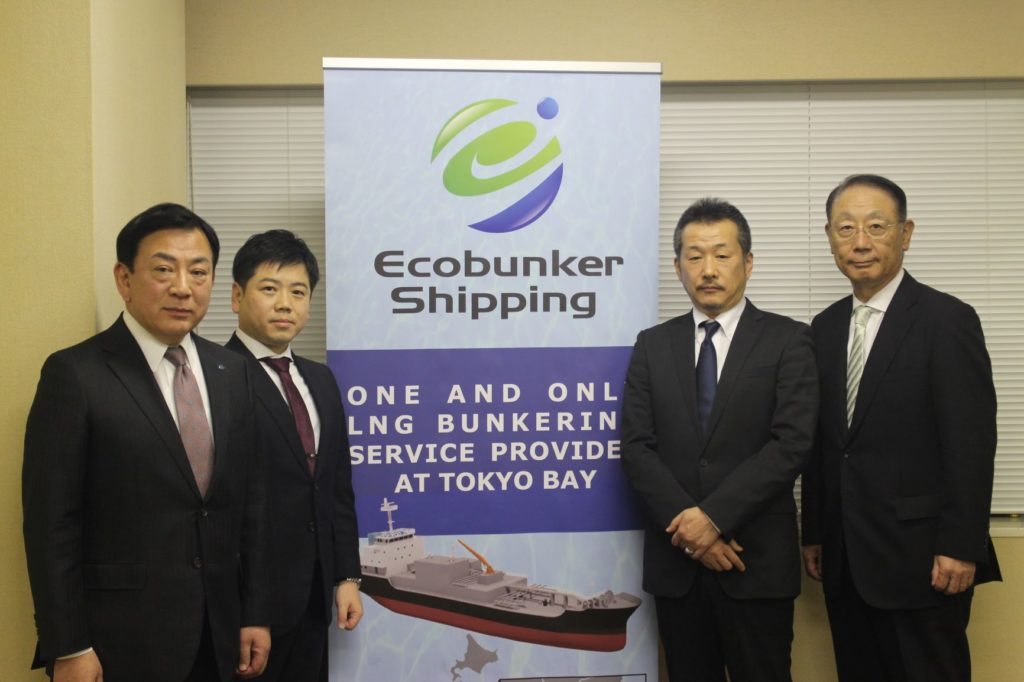 From left to right: Masamichi Morooka (Executive Vice-President), Kei Ishikawa(New Auditor), Shu Nakamura(President & CEO), Kiyotaka Yamada (Executive Vice-President)
《Inquiries》
https://ecobunker-shipping.com/en/inquiry/
Jan 27, 2020